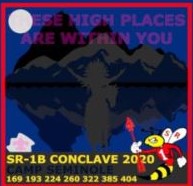 2020 Section Conclave
NEW DATE- September 5-7
Come and enjoy of fellowship, games, training, and fun with the other lodges of SR-1B at Camp Seminole near Starkville, MS
Register at http://www.yustaga385.com/event/conclave-2020/2647285
Deadline to register is July 1
2020 Spring Fellowship
May 2nd-3rd
Night Moves Theme
A weekend of fellowship, games, patch trading, good food, and fun at STSR
Spring Fellowship will not start until Noon on Saturday and go late into the night. We will be done Sunday morning
http://www.yustaga385.com/event/2020-spring-fellowship/2615263
OA CAMP WORKDAY AND MAKE-UP ORDEAL
JUNE 5-6
Come out to camp to help get it ready for summer camp and welcome our new members.
There is no fee to attend, but please register so we can prepare for meals
register at http://www.yustaga385.com/event/2020-oa-workday/2615287
FALL POW-WOW
September 25-27
Due to the conclave being moved to Labor Day weekend, we have decided to move the fall pow-wow to the weekend of September 25-27, just this year. This will be a great weekend of training, games, and excellent food. We will also have our lodge business meeting to elect our lodge and chapter officers for upcoming year. Also, our newest Vigil candidates will be revealed during the weekend.
Register here http://www.yustaga385.com/event/fall-pow-wow/2662386
NOAC 2020
The National Order of the Arrow Conference (NOAC) will be held August 3-8, 2020 at Michigan State Unviversity.
We expect the cost will be between $1,000- $1,200. To help lodge members we have started taking reservations and payments now.
They are not limiting the number of people we can take this year, but we must have more youth than adults. Refunds will be available if we can't honor all the reservations.
If you are moving to the Gulf Coast Council, and were a member of the OA in another lodge, you are more than welcome to join the Yustaga Lodge.